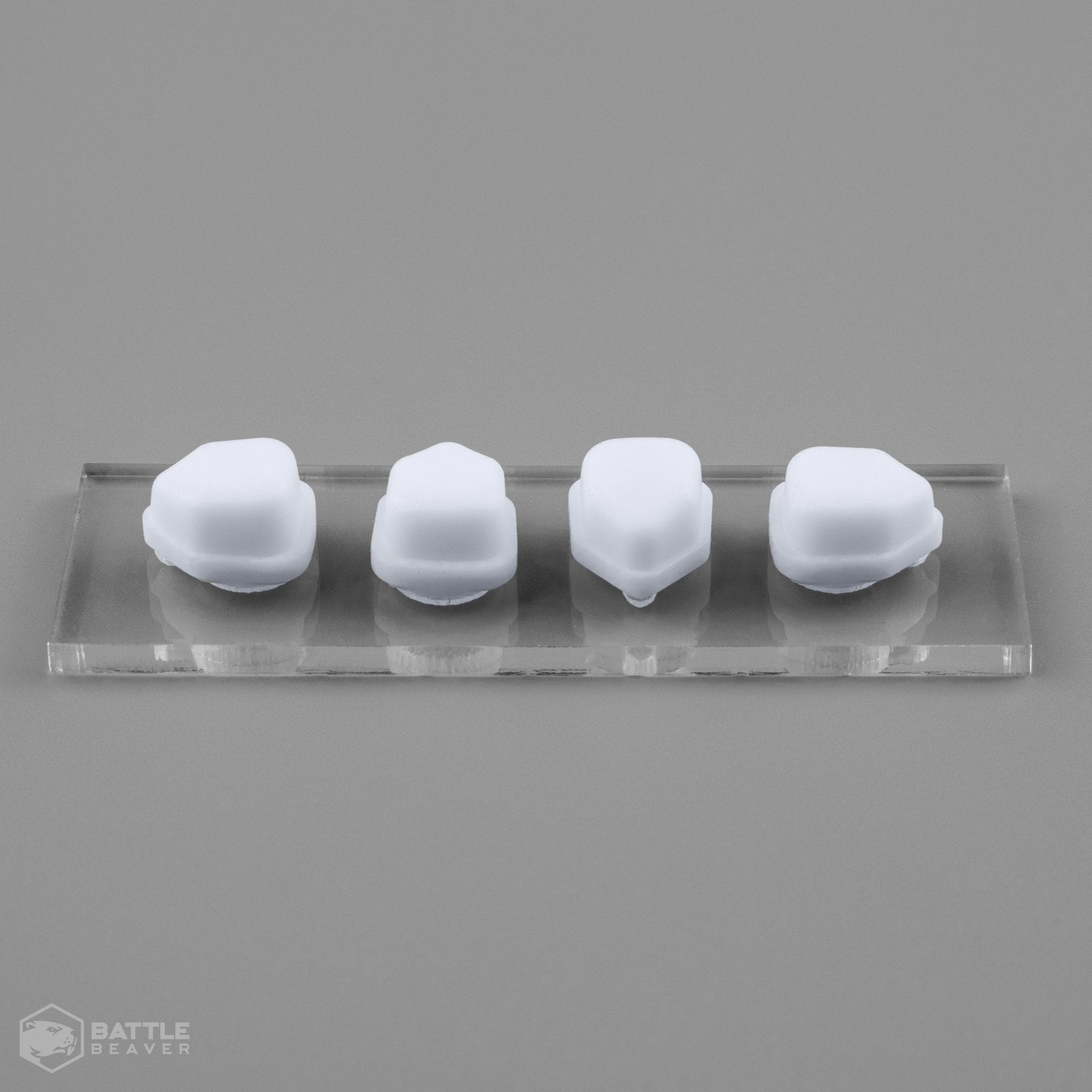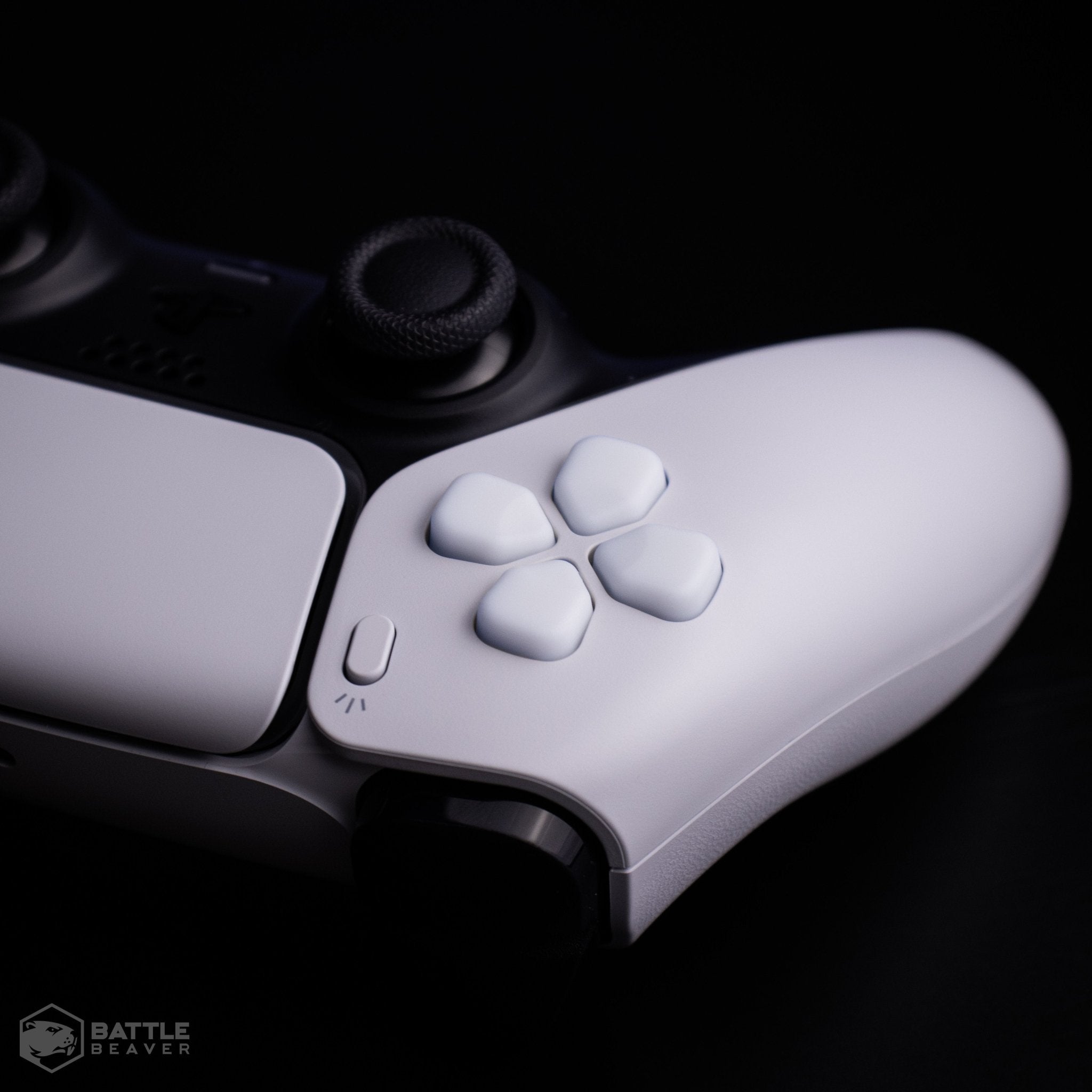 PS5 DualSense D-Buttons
---
The D-Button modification replaces the stock plastic D-Pad of the PS5 DualSense controller with four (4) separate solid buttons. This helps prevent accidental presses of the other directions, while increasing the quality of the button press.

HOW TO INSTALL D-BUTTONS:
Each DualSense D-Button is marked with a rectangular indentation that designates its orientation within the controller. The rectangular indentation of each button should be facing the L1/L2 buttons of the controller, with the circular backing touching the rubber contact pad when installed. Choose "Add RCP" to include a new PS4 D-Pad rubber contact pad

Great for Platform and Fighting games

Easy to install

Fits all models of the Sony PS5 DualSense controller

Principles tested and endorsed by several top level FGC players
This product has no reviews yet.