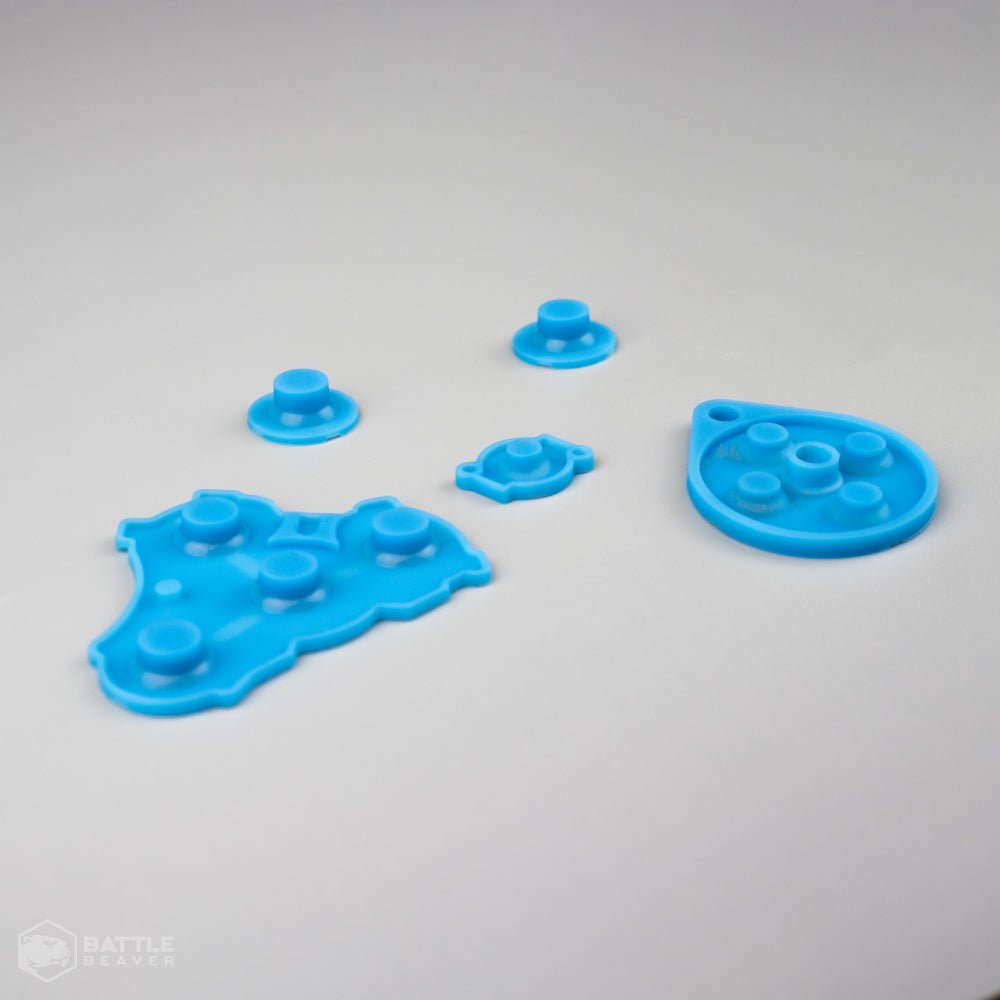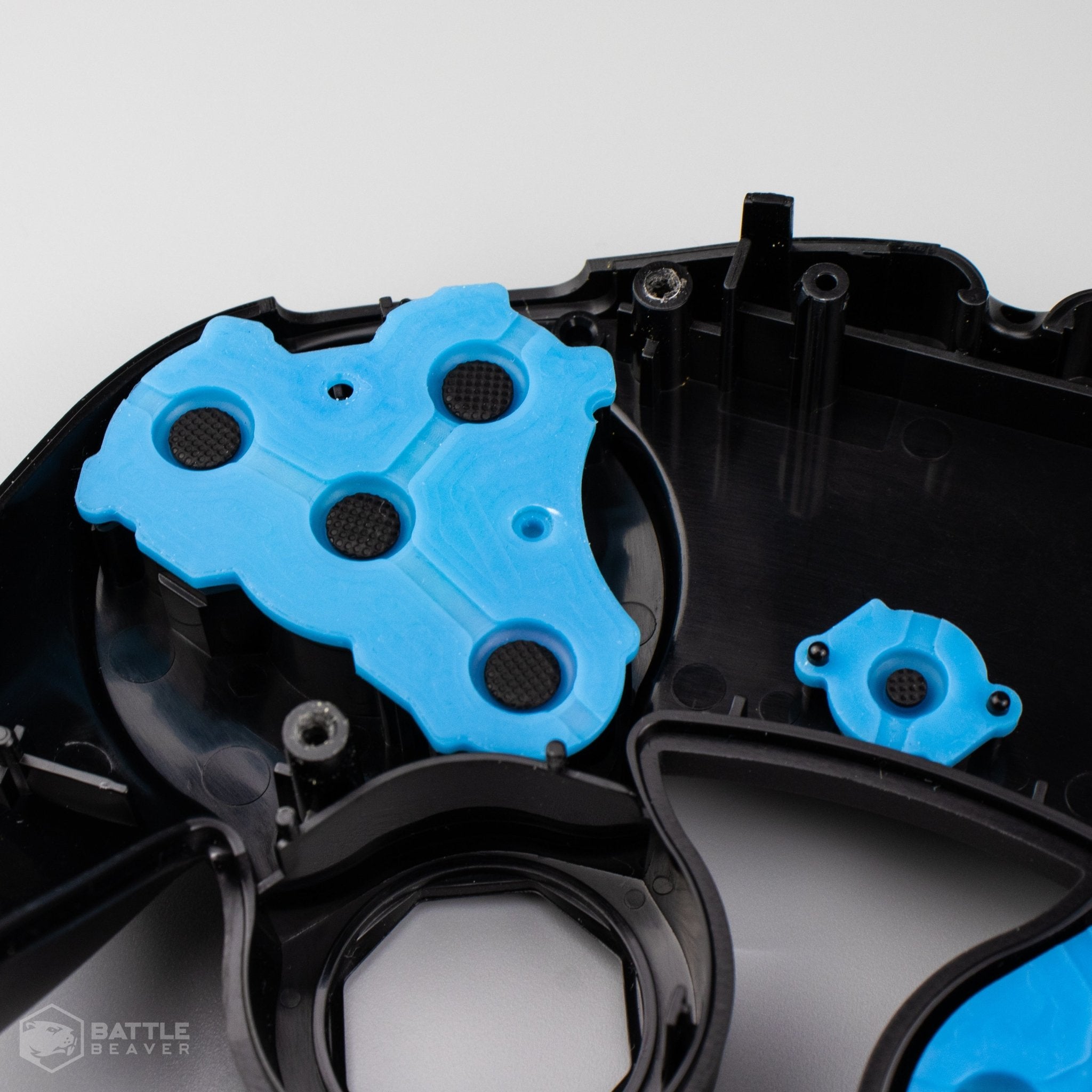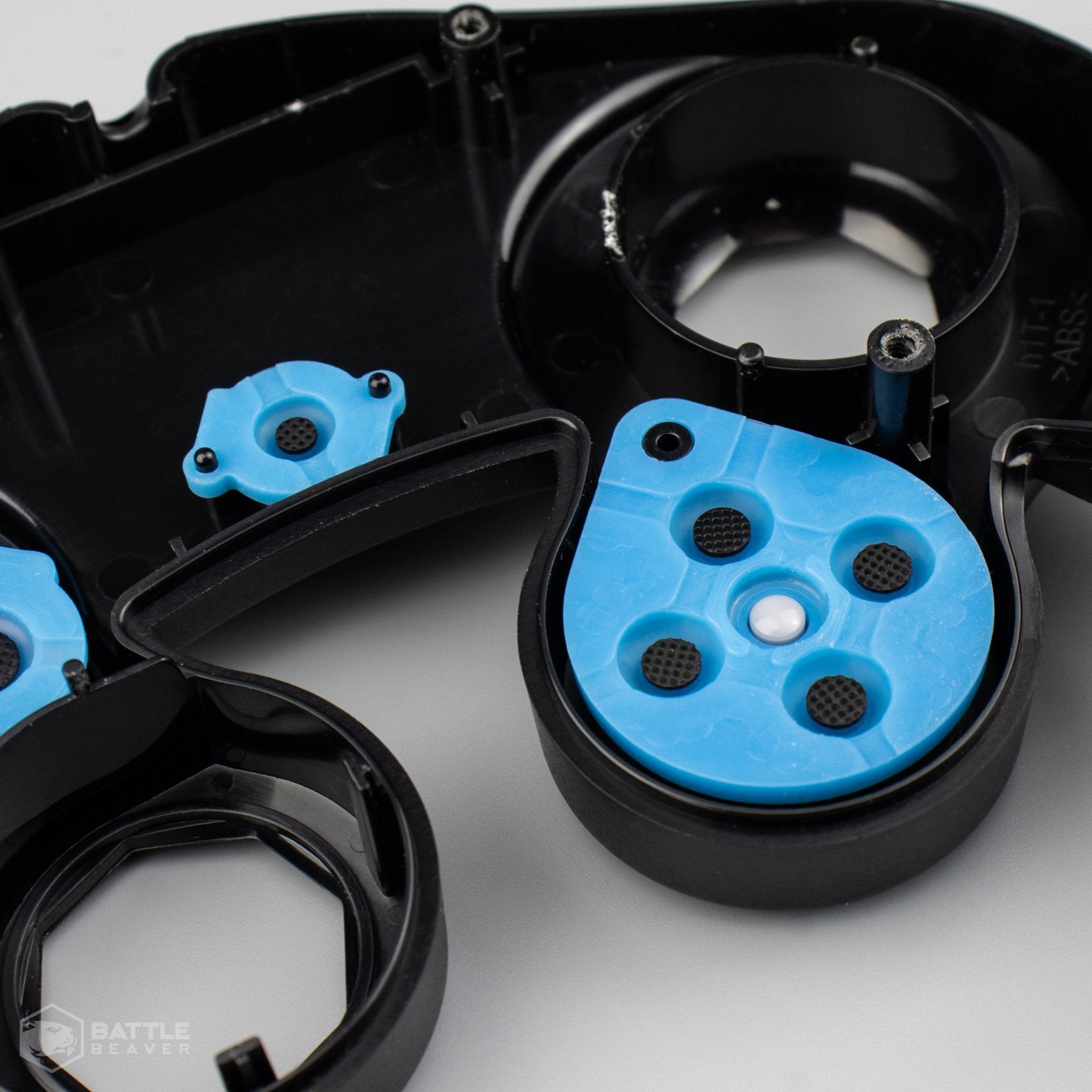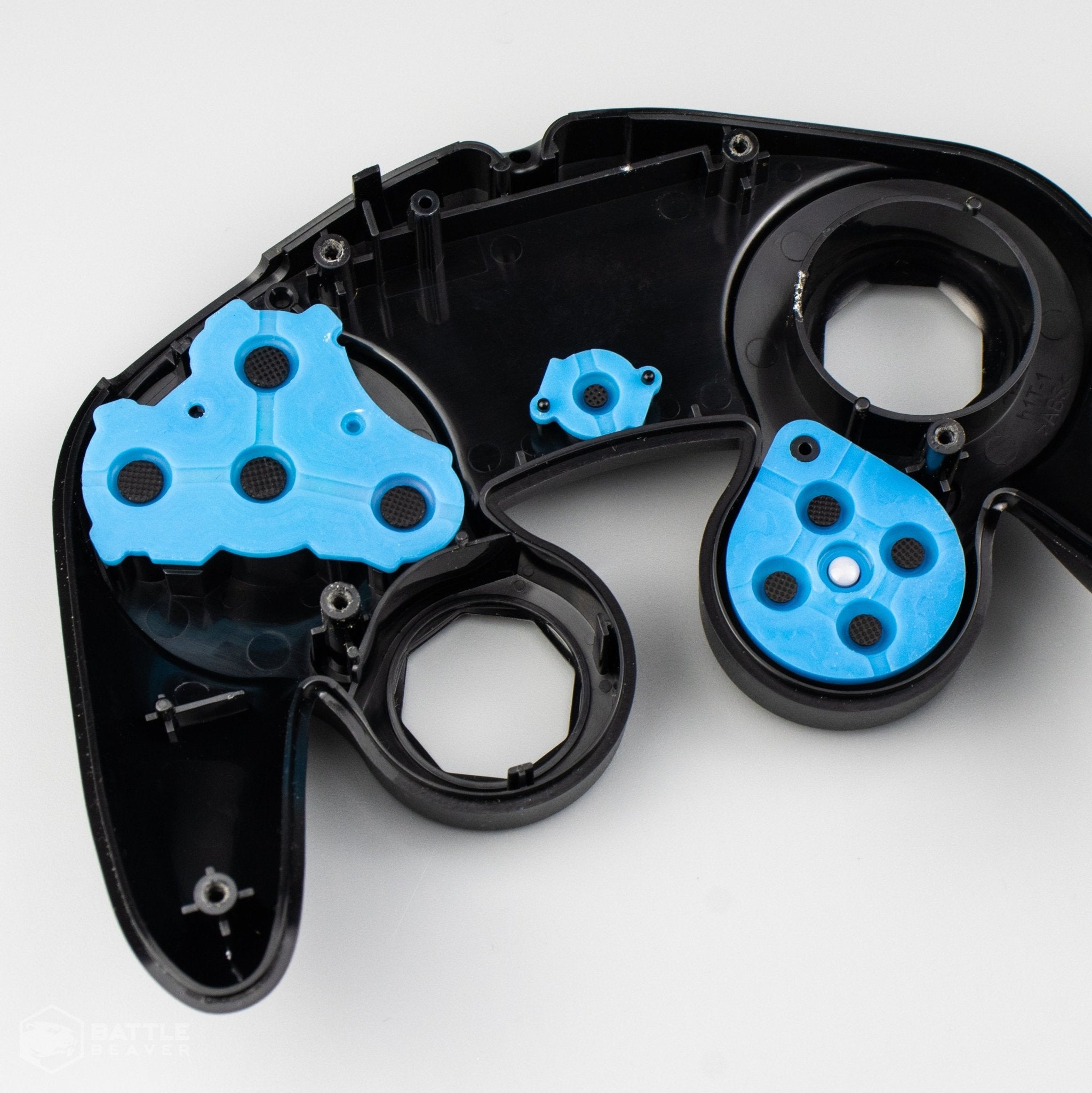 Gamecube Button Rubber Contact Pads
---
One of the hardest items to find for a controller released over 20 years ago is a decent set of contact pads. Battle Beaver set out to contract a full set that in multiple blind tests are indistinguishable in feel and performance when compared to a new stock set.

Bulk pricing for resellers and modders below.
One full set comes with:
1x - ABXY contact pad
1x - Dpad contact pad
1x - Start contact pad
2x - L/R contact pad
Dont forget to add our custom tools for easy install!
This product has no reviews yet.