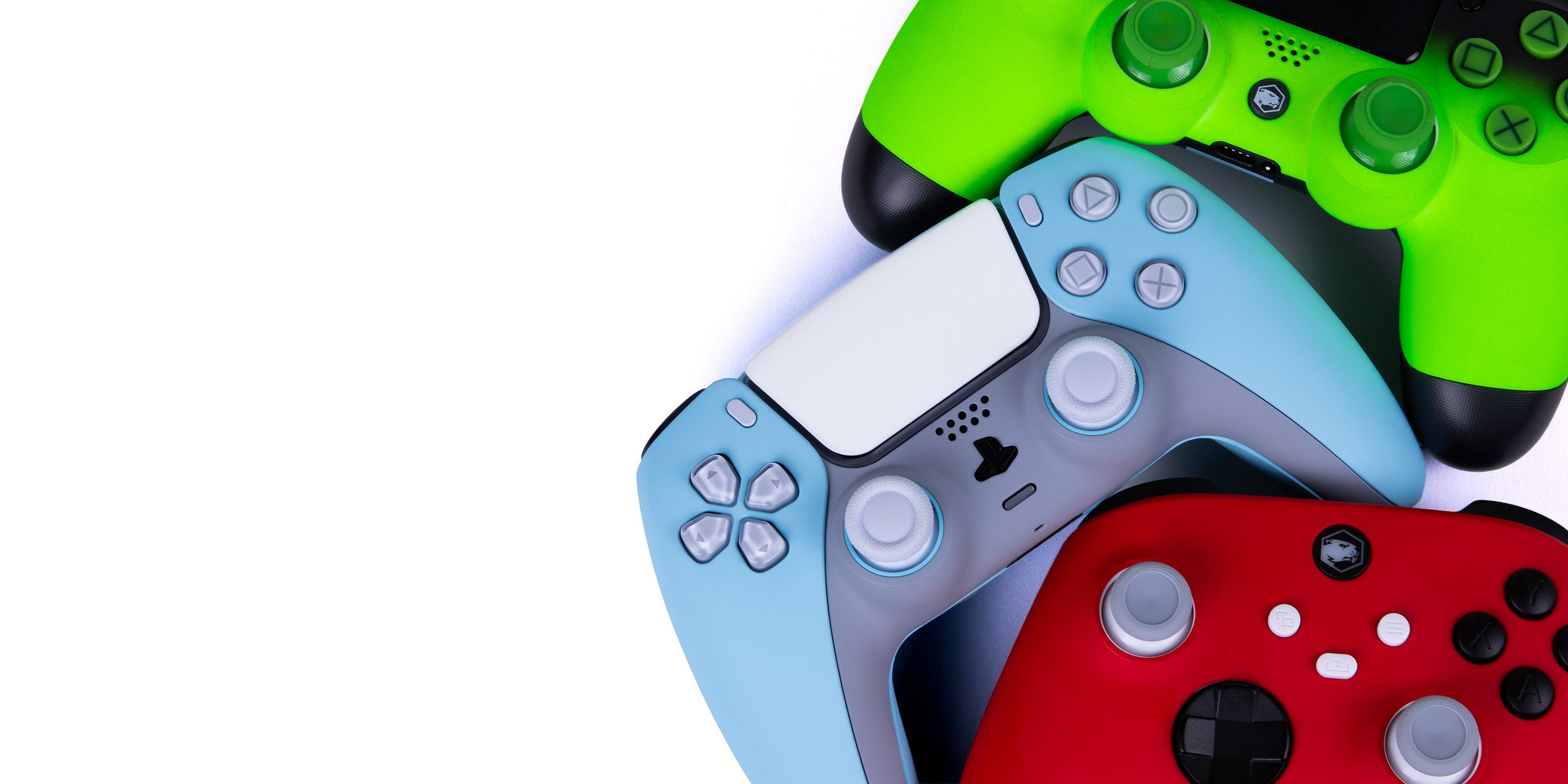 GOT AN IDEA?
CUSTOMIZE YOUR OWN CONTROLLER
TRANSFORM YOUR DREAM CONTROLLER TO IRL
Your dream controller waits
Check out the possibilities below, from a lowkey OEM controller with all the inner works to a controller that shows off your style to one fully decked out inside and out.
Add rear buttons, smart Dpad, increase thumbstick tension and more through our 3D builder. Check out some creations below by our customers and also our Good Builds Gallery for inspiration.
Unsure of these terms or how these features actually improve your gameplay? Check out the Buying Guide to learn more.
XBOX Series X
Don't get heated during your game, but make sure your controller gives you the fire you need to win with this Soft Touch Blue Flames faceplate.
Playstaton 5 Dualsense
Curious of how the inside of your controller looks like just as archeologists are curious of what's inside a sarcophagus? Get a glimpse with a Crystal colored rearshell and Egypt faceplate.
Playstation 4 DualShock
Since PS4's predecessor has arrived, it may seem like your controller is outdated. Upgrade your controller and make it a timeless piece just like the work of art displayed on the Kanagawa Wave faceplate.
Make Dreams A Reality
Start Your Journey Now